---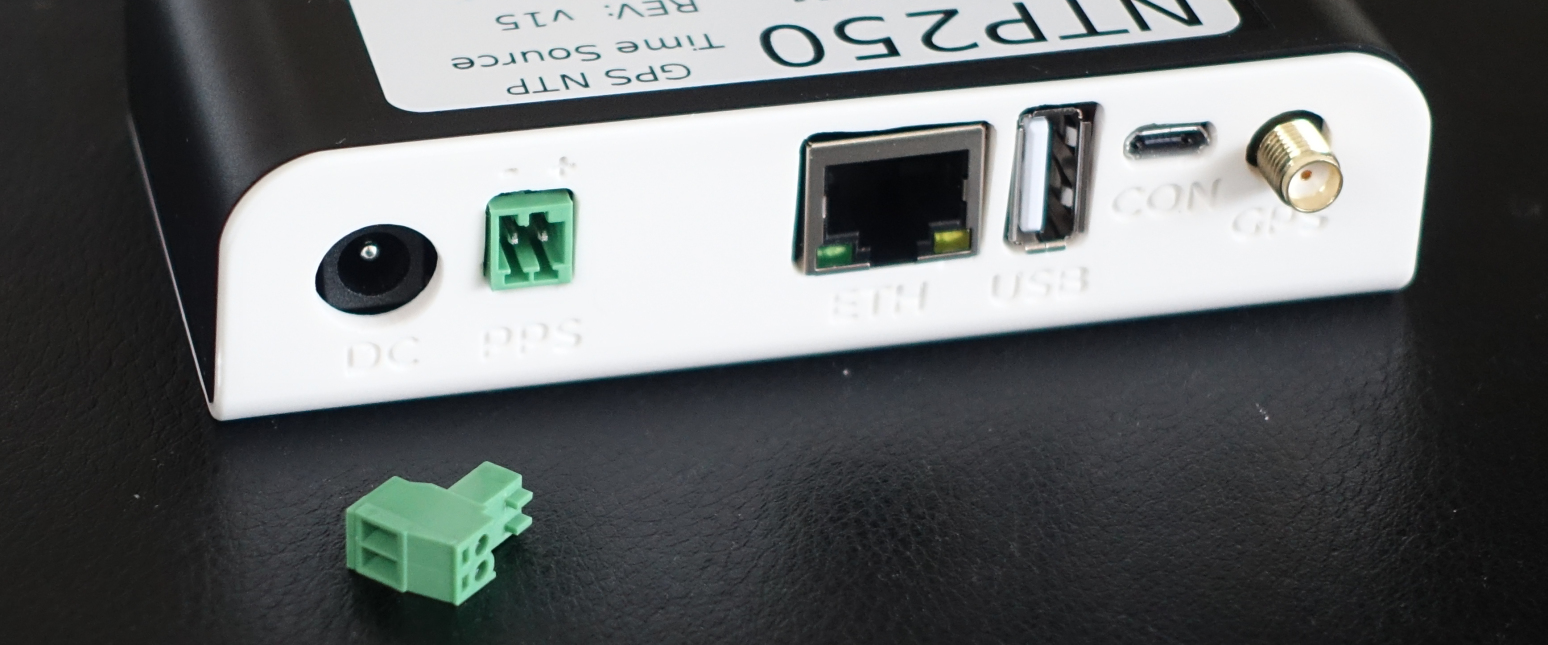 Using the PPS Output Pins
Starting with Hardware version 15 (NOT YET RELEASED AS OF DEC 2022), the NTP200 and NTP250 support a PPS output hardware function.
Enabling Output
By default, the PPS output pins are not enabled, to enable output run the 'pps output' command from the services menu.
When disabled, both pins will be driven to DC Ground. During bootup or reboot, the PPS output is disabled until the config is loaded.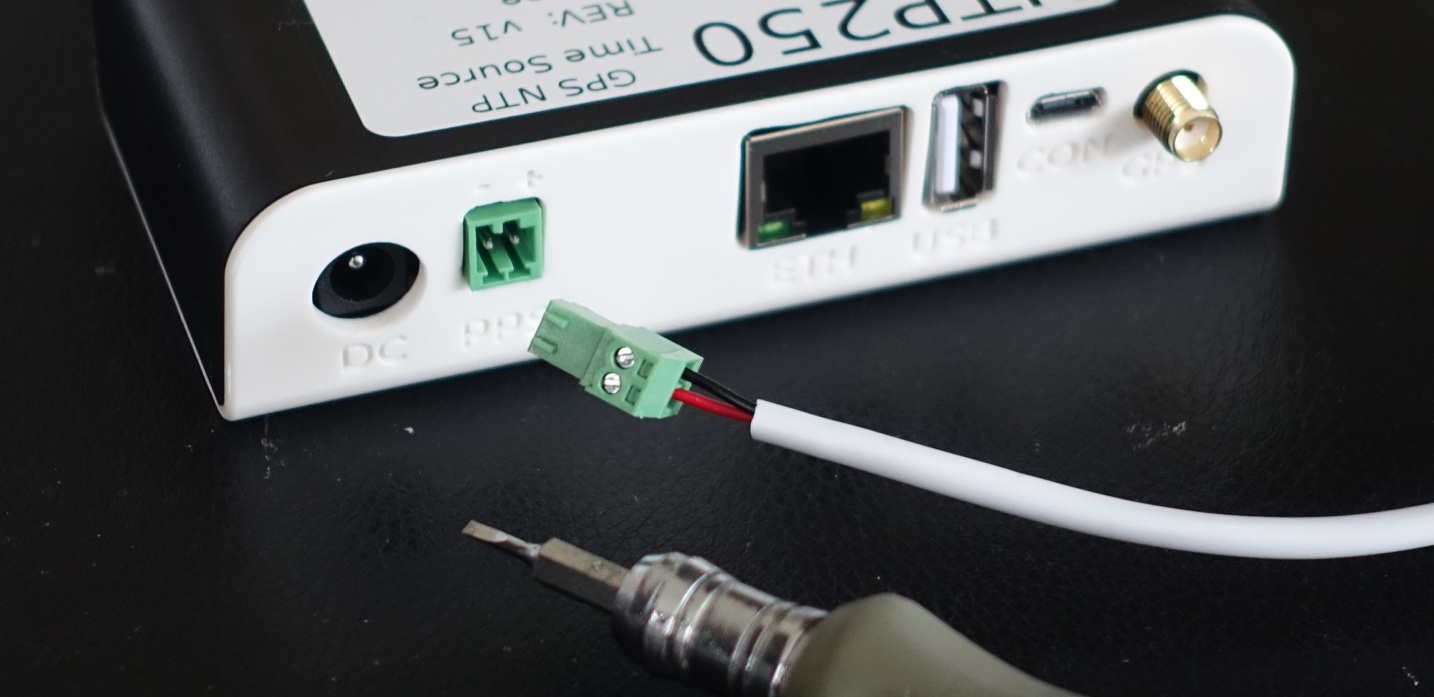 Connecting Devices
The pluggable terminal block connector can accept wire of 26 to 20 AWG and requires a precision screwdriver such as a 1.5mm tip width flathead.
Electrical Isolation
WARNING: The PPS output pins are not electrically isolated from several other ports on the appliance. Connecting devices with different ground potentials or that could cause ground loops can damage the appliance.
| Connector | Isolated from PPS Output |
| --- | --- |
| GPS Antenna | Shared Ground |
| USB uB Console | Shared Ground |
| USB A | Shared Ground |
| Ethernet | Isolated |
| PPS Output | Shared Ground |
| PoE Input | Isolated |
| DC Input | Shared Ground, but note that most AC/DC adaptors provide isolation |

PPS Pinout
| Pin Marking | Function |
| --- | --- |
| - | Ground |
| + | 0V/5V PPS Output (when enabled) |
The PPS Output pin (marked +), is a 5V output pin with a dedicated driver IC that can push/pull up to 8mA of current. The start of each second is at the rising edge, and the pulse width is 100msec.
---